Who Can You Trust in Brooklyn & Greater New York City to Help You With Your Hearing?
We're all Ears
Imagine a world without sound, or only garbled sounds. You'd miss a lot! Imagine what you'd miss hanging out with friends, having dinner with your family, playing with your kids or grandkids—even hearing the birds in your yard.
Which is why we are committed to helping you improve your hearing and get more out of life.
Hearing plays such a crucial role in your overall health and well-being – from helping to prevent dementia to keeping you connected to your family. We are dedicated to restoring your ability to hear. Meet Audiological Diagnostics, PC's team.
Meet the Team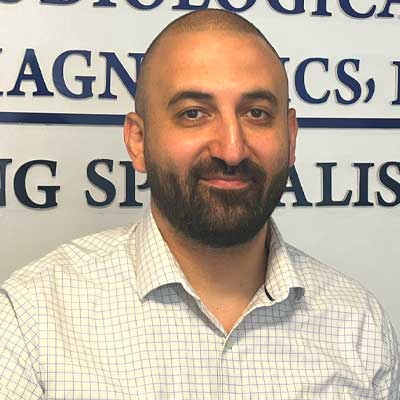 Dassan Ali, Sc.D., CCC-A, FAAA
Doctorate in Science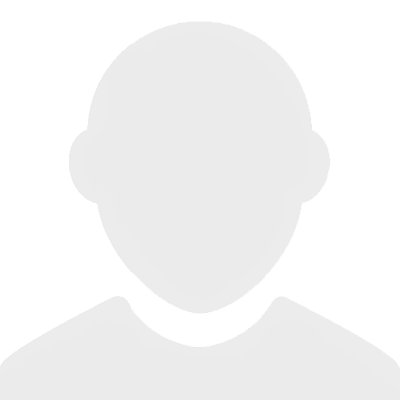 Peter Ramirez, HAD Trainee
Hearing Aid Dispenser (in training)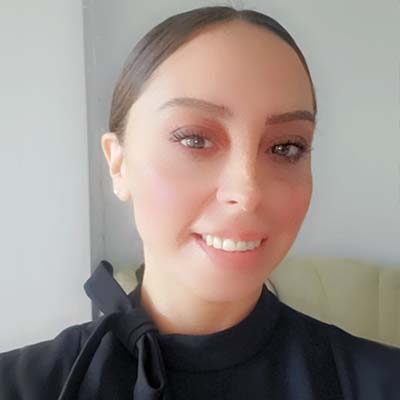 Erica Rosario
Audiological Diagnostics, Patient Coordinator
Erica Rosario is Audiological Diagnostics Patient Coordinator. She is a top-notch compassionate patient care coordinator with a strong natural interest in quality healthcare provision, providing support and assistance to medical staff, patients and their families.
With over 20 years of experience in the medical & DME field managing communication between patients, family members, healthcare providers and other healthcare institutions and physicians.
Erica enjoys a simple life, uncomplicated, unmaterialistic, rich in experience.
Erica's motto: Believe in yourself! Work hard, never give up and anything is possible
Elzbieta Borczyk
Inventory and Customer Service Specialist
As an adept Inventory and Customer Service Specialist, Ella is the backbone of our operations, ensuring that every order of Hearing Aids is seamlessly integrated into our system.
With meticulous attention to detail, Ella takes charge of confirming the arrival of all components, double-checking for the presence of each part, from the hearing aid itself to molds and accessories.
Beyond this vital role, Ella plays an integral role in scheduling appointments, bridging the gap between our valued customers and the solutions they need. Whether it's a repair, replacement, or addressing loss and damage, Ella is the friendly voice on the other end of the line, dedicated to providing top-tier customer service and ensuring that every concern is met with professionalism and care.
Outside the realm of inventory and customer service, Ella is a person of diverse interests and talents. A lover of literature, she can often be found immersed in a compelling book. Her thirst for knowledge extends to languages as well, with Ella showcasing an impressive linguistic prowess. As a native Polish speaker, she can seamlessly transition between English and German, both of which she speaks fluently. Her current endeavor involves mastering the Spanish language, yet another testament to her dedication to continuous learning and personal growth.
Ella is a true asset to our team and an inspiration to all who have the privilege of working alongside her.
Rose Hawkey
Inventory and Customer Service Specialist
Meet Rose, a dedicated professional whose expertise shines in the dynamic world of hearing aids. As a pivotal member of our team, Rose's role in the hearing aids department encompasses a wide range of responsibilities, all executed with precision and a commitment to excellence.
With a sharp eye for detail and a knack for organization, Rose's primary focus lies in managing incoming inventory. She's the one ensuring that each component of a hearing aid order arrives on time and is meticulously accounted for. Her attention to detail extends to repairs and addressing loss and damage concerns, where she skillfully orchestrates the process to provide our clients with seamless solutions.
Beyond the inventory realm, Rose nurtures essential contracts and maintains strong relationships with manufacturers. Her ability to foster connections ensures that our products are of the highest quality, and our clients receive top-notch service. She's not just managing transactions; she's building bridges of trust.
But Rose's talents don't stop at the office doors. In her downtime, you'll find her indulging in a Netflix binge-watch session, a testament to her appreciation for a well-told story. However, her creativity knows no bounds—Rose thrives in the digital realm, unleashing her artistic side using Photoshop. Whether it's crafting captivating visuals or bringing innovative ideas to life, her creative pursuits reveal a multi-faceted individual. In every endeavor, Rose exhibits a dedication to excellence, a meticulous approach, and a genuine passion for her work. Her ability to seamlessly merge the technical and creative aspects of her life sets her apart as a well-rounded and invaluable member of our team, inspiring us all to excel and embrace our passions.
When Rose is at the helm, you can be sure that clarity, precision, and creativity are at the forefront of every task she undertakes.